In an era where we are constantly exposed to the depiction of others; whether it's reality or just "for the gram"; we are subjects of the comparison dilemma. We all have fallen victim to scrolling through our timelines and find ourselves admiring several pages of people we don't know comparing their "Snap back" bodies, ability to manage mommyhood with their "influencer lifestyle" and how they brag on the amazing health of their relationship to our own situations. We must stop! Comparison is not only the thief of all joy it's also a distraction to how we learn to follow AND appreciate our divine path.
The glory of being a millennial or millennial-minded mama is that we do motherhood on our terms. We want to define what it means to be a modern mother – how we raise our children, our ability to be career driven, dream chasers while keeping it poppin in the bedroom (insert nail painting emoji) OR maybe not! Maybe its deciding to take time away from a 9-5 job to figure out what your go-forward strategy needs be, wearing your cotton panties that reach up to your belly button a few nights a week (cause they feel AMAZING) – whatever us millennials want or envision, we do!
Speaking of doneness, I asked a few moms in my "village" what were their thoughts on motherhood, the good days, the not so good days and to reflect on lessons they've learned. One of the toughest questions asked was "what does being a mother mean to you?". My girlfriend Olivia said "its very difficult to put into words because a lot of emotions come rushing to my heart. Motherhood means appreciating God's wonder of life, molding this life with the best qualities and life lessons God gave me. It means a huge sacrifice from many angles, but without regret. It means a special joy that cant be explained when you look into the eyes of your child. Its something I will NEVER take for granted. Amen."
See the video below...
Credits: Courtney Bartley (@clrobinson22), Xiomara Taylor (mrscesquared); Tahiirah Allen (@Sippingsocialite); Temi Argebesola-Okere (@Temiphdiva), Oliva Michel (@OliviaKeLee)
We as moms need to honor our OWN pace, respect the journey that's been laid before us; whatever that looks like and know that we were called to do this thing – our way. This past weekend I attended the first ever Momference, an all-day conference for us mama's! Which was executed oh so flawlessly by DistrictMotherHued (the DMV's premier organization for millennial moms of color). DistrictMotherhued is not even two years old and is already making an impact in their community by creating a space for moms of color to connect, encourage and support one another.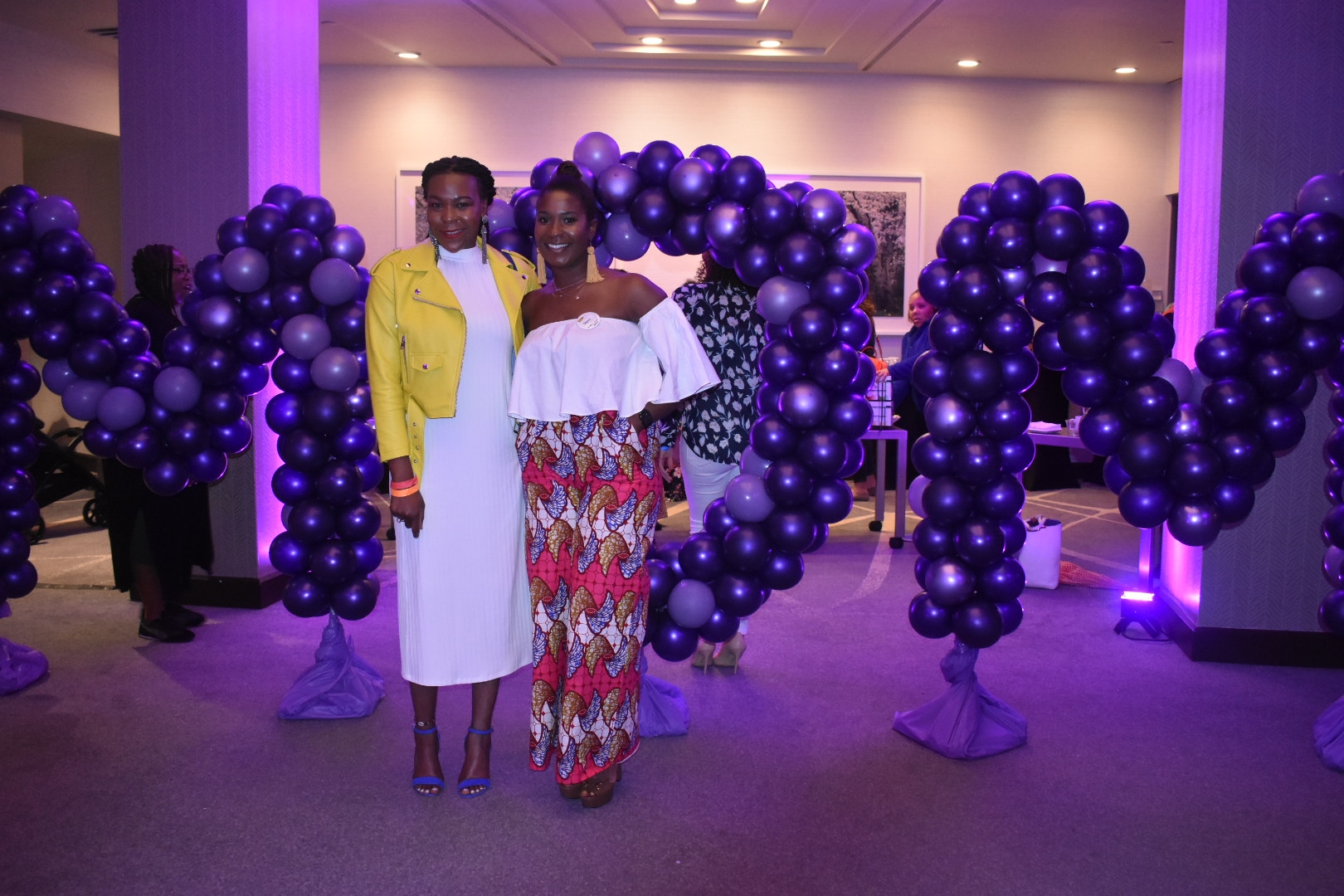 Attended The Momference with My Bestie
When I say the mission of this organization speaks to my heart…it captures all of what I wanted to see in a tribe; ambitious, strong-willed women trying their best, acknowledging their flaws, owning their truth and most of all supporting other like-minded mamas. It sends chills through my body to know that we have a platform like this one!
Ok – back to The Momference! I attended the event with by best Friend (248 other moms of color) whom I have the pleasure of navigating motherhood with. She has a 4 year son, Mason and shes the most attentive and inspiring mama I know. I mentioned DistrictMotherhued's mission to her and told her about this amazing event they were planning and she took that leap of faith with me and invested her coins and drove down from Philly to attend with me. Im so glad she did because we were in tears at the end of the day from all the "feels" this event gave us.
Some of the most exciting and informative parts of the day for me were:
Panel Sessions: I attended two sessions; "Mommy between the Sheets" and one on Branding & Blogging. Mommy between the sheets is fairly easy to grasp, it was a panel of women at all different stages in their lives but all had gems on how to reconnect with ourselves and our partners after birth, raising children and running a business. My favorite part of the session was watching panelist, Dance Studio Owner, creator of Stiletto Sweat Dance, Ms. Lela Belle did a sexy dance demonstration on how to cook in the kitchen with your heals on an nothing underneath the apron LOL. She was so dope!
Safe Spaces: a forum where moms wanting to ask, share or vent about infertility awareness and challenges and child loss. There was also a Mommy Confessional component where you could offload whatever was on your heart in a safe and non-judgmental environment.
Key Note Speakers: The speakers were not only from the same career industry but they both are moms with children under the age of 5. Kahlana Barfield- Brown (InStyle Beauty Editor) & Julee Wilson (Essence Fashion & Beauty Director) left us with powerful messages for balancing a demanding career while still seeking things that fulfill us outside of the office. Im such a fan of both of these ladies and it was nice to hear a more vulnerable and real side to their stories in motherhood.
Mommy Market: During our mommy social time we got to shop black owned, mom-owned business which was so inspiring to witness. Seeing all of the female vendors around the room furthered the point that women are the primary stakeholders when it comes to supporting and building businesses. There were beauty brands, apparel and services companies all run by women of color – talk about a statement! I connected with the Brown Girl Beauty Authority, Marjani Beauty. They were one of the vendors showcasing the wide variety of beauty products for women of color. Their mission is to highlight and celebrate diversity in the cosmetic space by partnering with brands that cater to our needs. I love their mantra "Breaking the mold of beauty"! It was also nice to learn that the founder and CEO Kimberly Smith and I share an alma mater... (WE ARE!)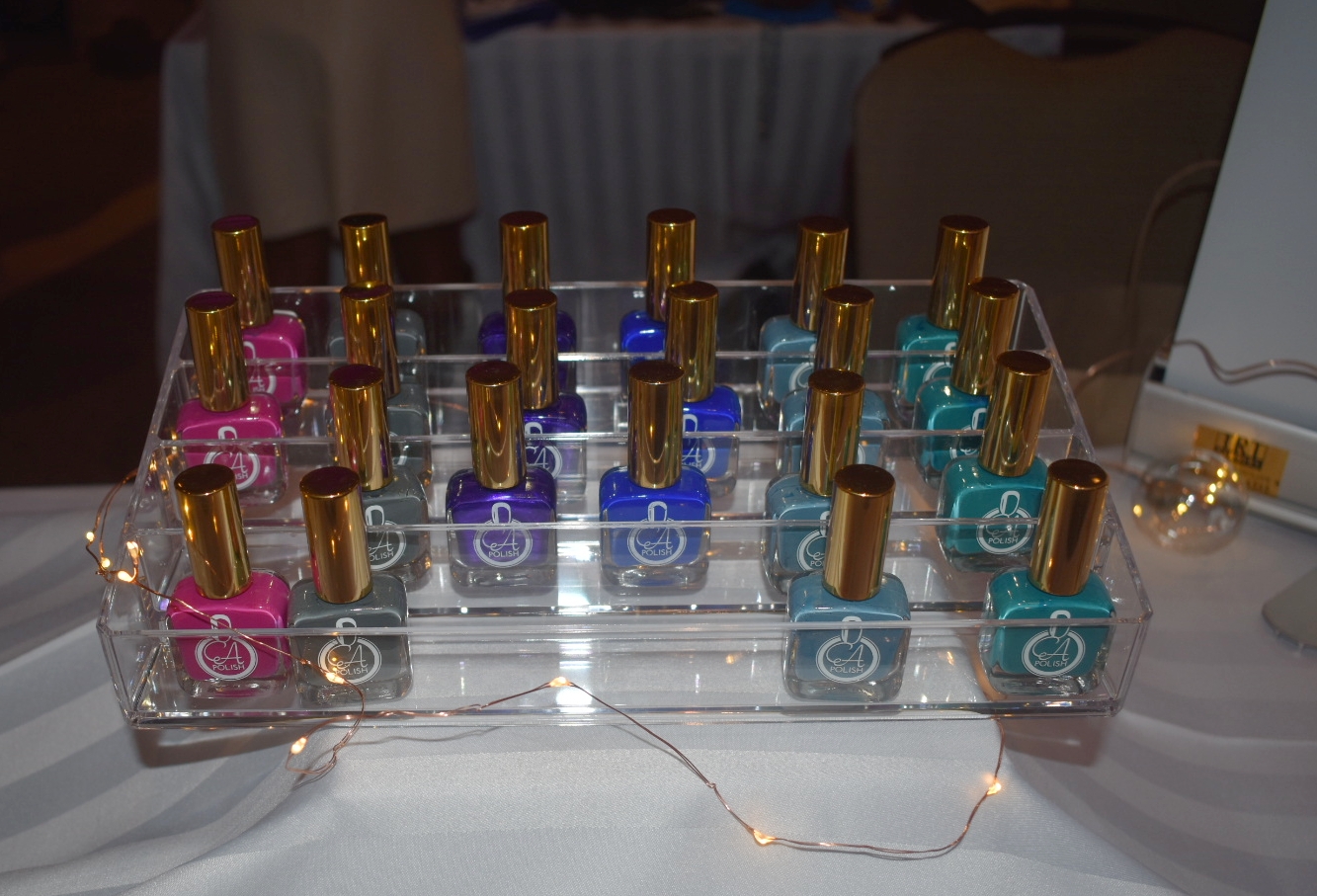 If you missed this year you best get your ENTIRE life and put at next year's event on your radar. Thank you deeply to the team of beautiful black women who curated and sacrificed to deliver such a well thought out experience, it was well received and a pleasure to support.
Here are some of the hashtags used all weekend: #BlackMomMagic, #MelinatedMom, #BossMom, #DMVMomTribe , #TheMomference2018, #Mommylife, #LitMomsMatter – check out the coverage that's been unfolding all week!